Not everyone is naturally blessed with wide eyes and sky high lashes, but there are always ways to enhance them. However, in fact, hooded eyes are quite harder to deal with than other eye shapes; therefore, when it comes to choosing eyelash extensions for hooded eyes, a little more careful consideration is required.
1. Understanding the hooded eyes
Now look in the mirror and pay attention to your upper eyelids. If your eyelid appears to have excess skin that droops over the crease, whether partially or entirely, resulting in the appearance of a "hood" or a heavy, horizontal fold of skin, then your eyes are hooded eyes.
People with hooded eyes often have a more prominent brow bone. In addition, the crease tends to be deep-set and the visible eyelid space is smaller compared to other eye shapes. The hooded eyelids can give a slightly sleepy or tired look to the eyes, and they may make it more challenging to apply traditional eyeshadow techniques as the folded skin can obscure the eyelid area.
Hooded eyes are not uncommon; even many celebrities feature them, such as Emma Stone and Jennifer Lawrence.
Hooded eyes are not a defect; they are simply a unique feature of an individual's appearance. Yet when your clients come to your studio and desire an eye-opening effect, it's your business as a lash artist to choose the best eyelash extensions for hooded eyes.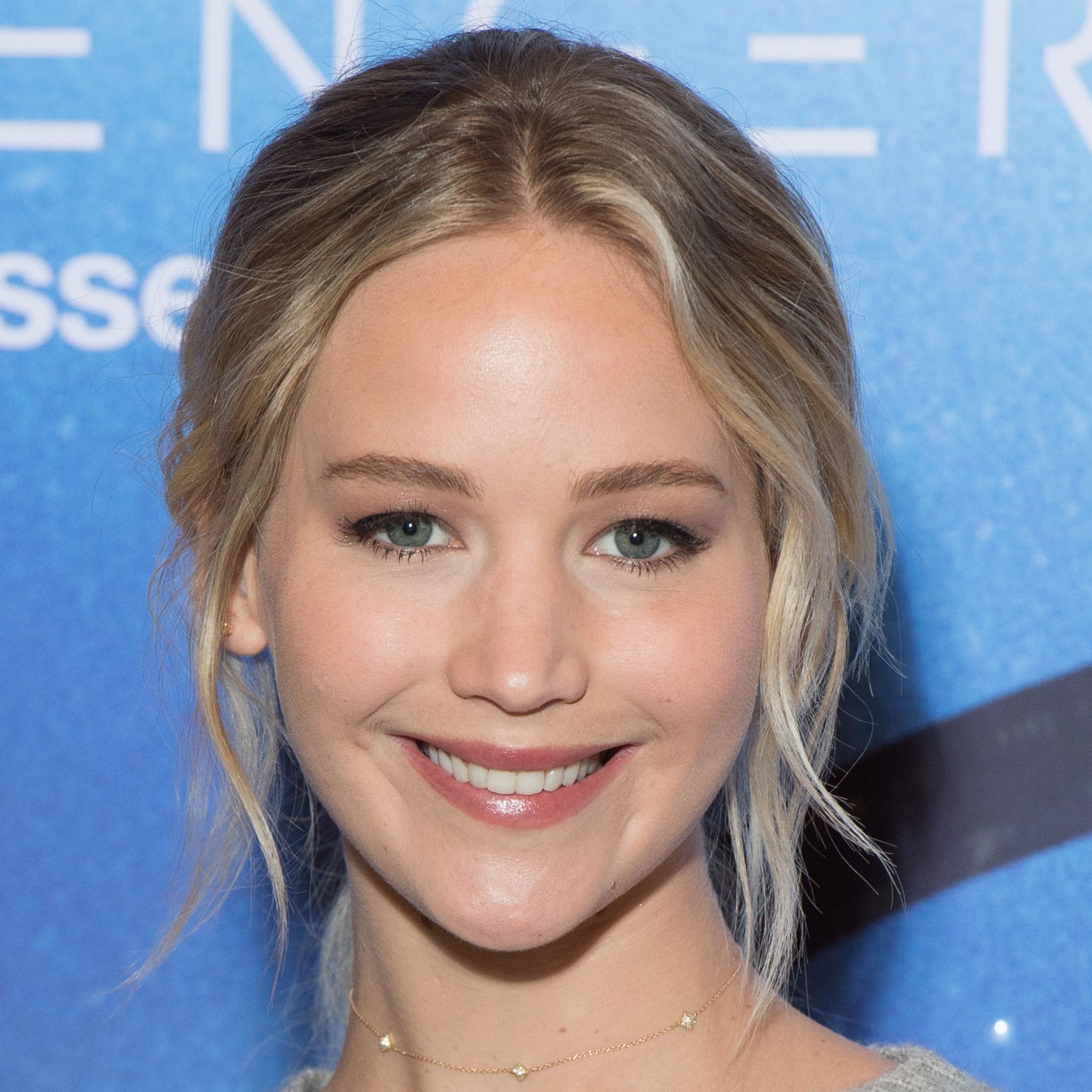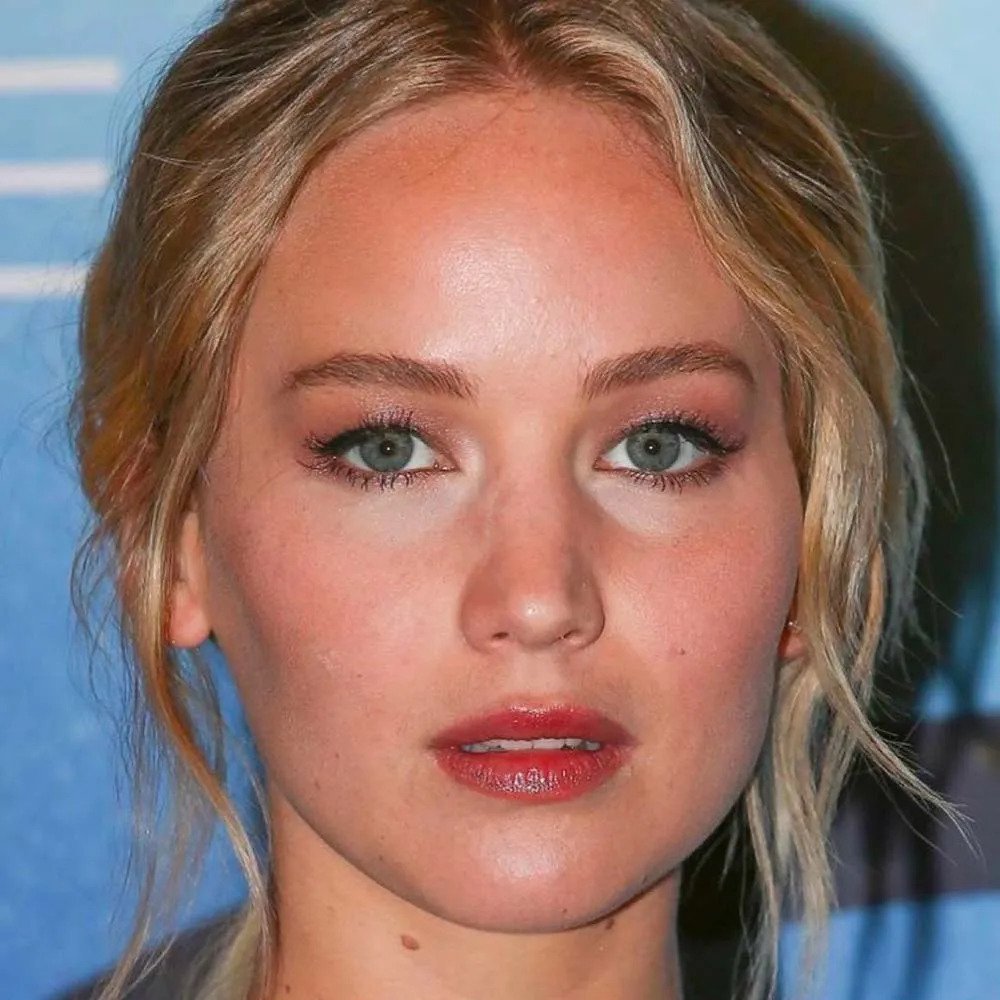 2. Challenges and considerations when applying eyelash extensions to hooded eyes
Hooded eyes typically have limited visible eyelid space, and the lash line is hidden, making it challenging for the lash technician to apply the lash extensions evenly and accurately. Therefore, you might need to adjust your technique to ensure the right placement and alignment of the lash extensions.
The choice of lash length and curl is essential when working with hooded eyes. Too long and curly extensions can touch the hooded skin, leading to discomfort or an unnatural appearance. Moreover, the constant contact between the lashes and the lid skin can weaken the bonding and make the lashes more susceptible to premature shedding.
3. Guide to choose the right eyelash extensions for hooded eyes
As I've said above, lengths and curls are of utmost importance when you make up your mind about which eyelash extensions for hooded eyes should be applied to your clients. It's advisable to opt for shorter to medium lengths, and natural or subtle curls can help achieve a more flattering and comfortable result.
Using too curly lashes might cause discomfort and even poke the eyelid. Additionally, the voluminous curls of your lashes can make your eyes look smaller! Therefore, the best eyelash extensions for hooeded eyes should be L, L+, M, V, and LD in curl; extreme curl lashes such as C curl and D curl should be avoided.
With regards to the length of eyelash extensions for hooded eyes, there is one rule of thumb you need to follow: the lashes need to pass the hood of the lid before curling up, so that they can hide your unwanted droop.
4. Recommended lash styles for hooded eyes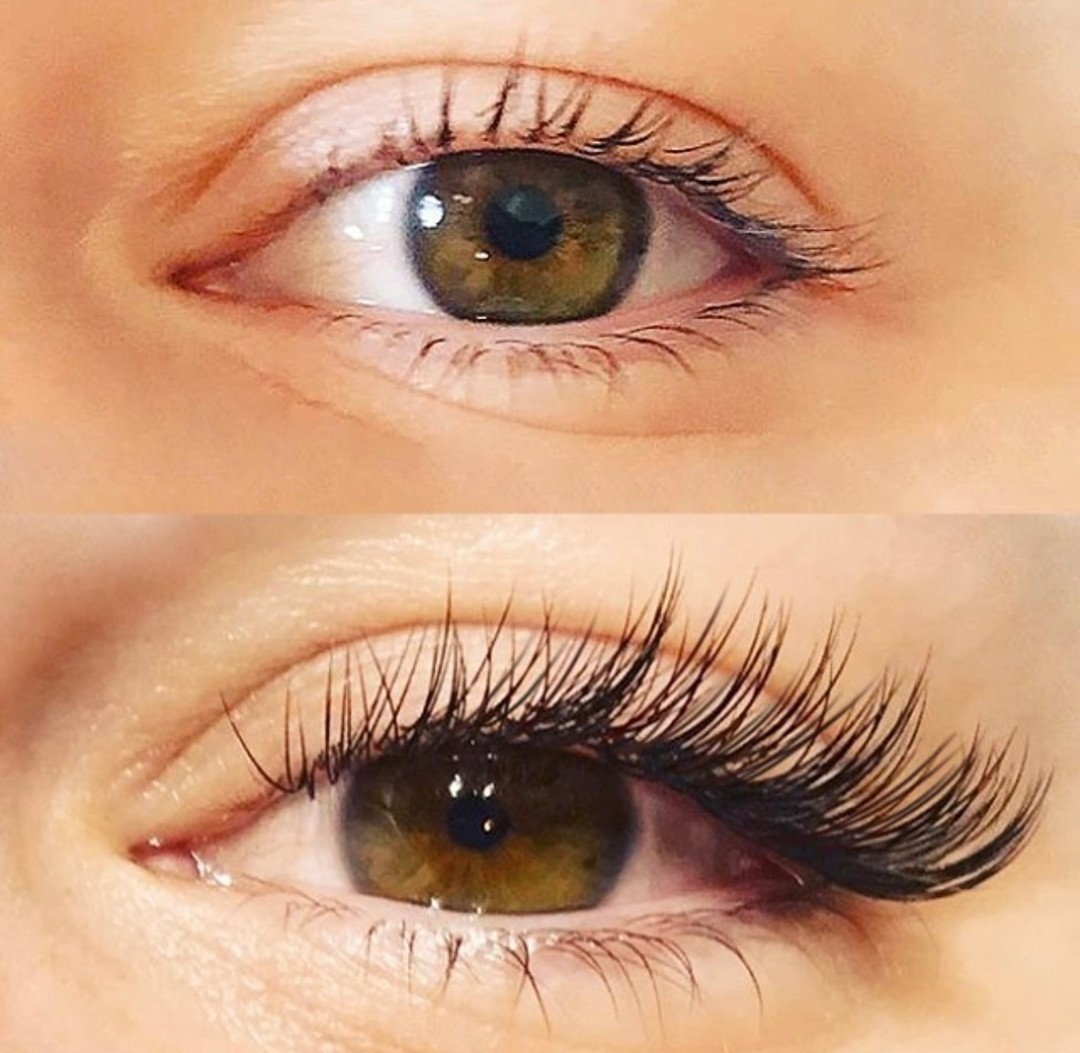 Cat-eye lash style has longer lashes toward the outer corner of the eyes, which brings subtle lifting effect.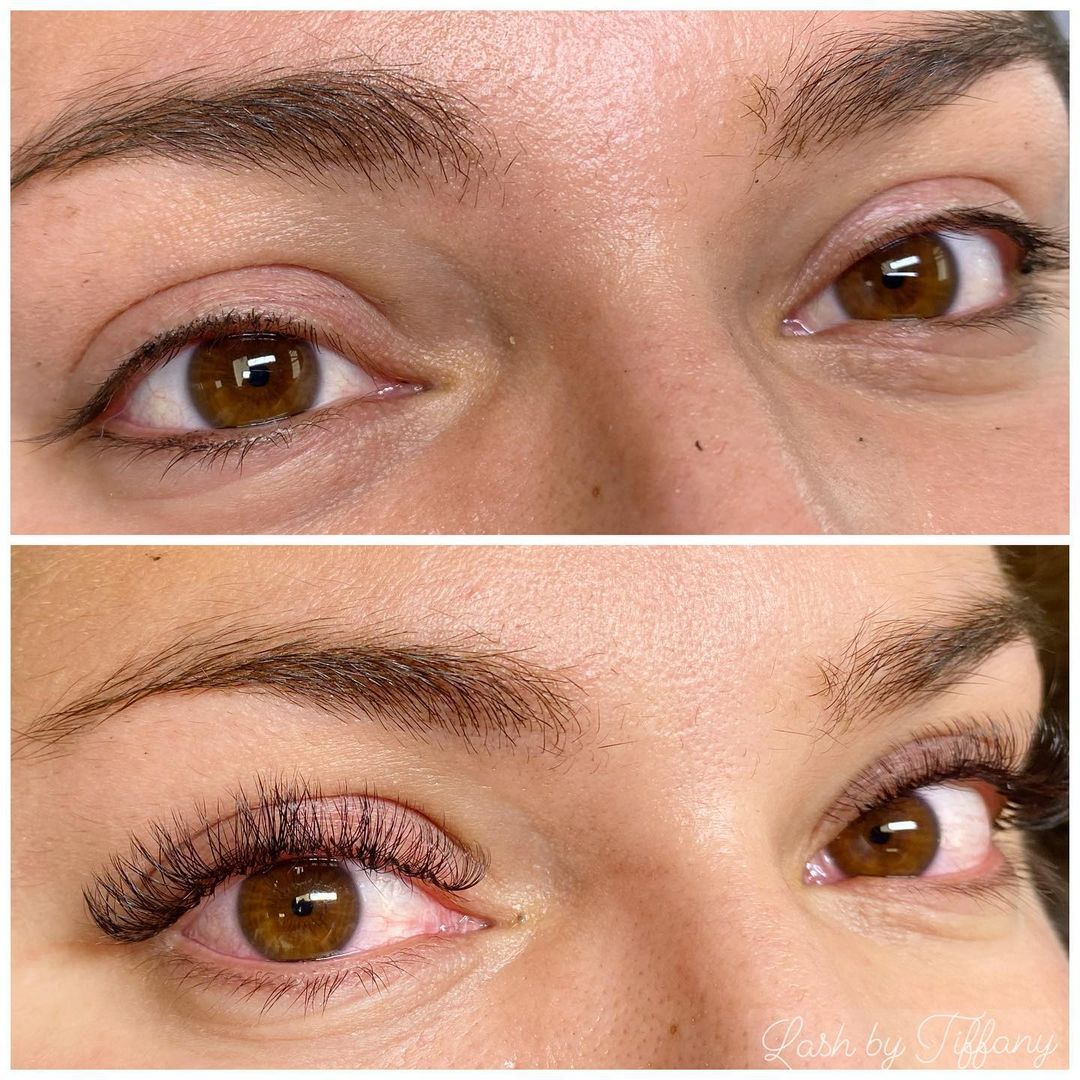 Doll-eye eyelash extensions can hide the excess skin of the hooded lid and round out your eyes.
Besides, you can try out natural eyelash extensions or wispy lash set to get a slight lifting, fluttery effect.
5. Additional tips and considerations
Makeup tips
Hooded eyes are a unique eye shape that requires special makeup techniques to create the illusion of more open eyes and a lifted effect.
Eye primer is such a miracle to prolong eye makeup wear, especially for hooded eyes. It creates a smooth base and helps the eyeshadow stay in place throughout the day. Therefore, your eyeshadow will not crease, smudge, or fade due to oil accumulation. After applying a thin layer of primer, it's time to turn to eyeshadow!
Apply a matte transition shade slightly above the natural crease of the eye. This shade should be slightly darker than your skin tone and will help create depth and dimension. It's noteworthy that you shouldn't apply shadow downward toward the outer corner, as it can close off your eyes and make them look smaller.
Having eyelash extensions on already brightens up your eyes, but if you want to add a bit more drama, eyeliner would come into play. When applying eyeliner on hooded eyes, avoid creating a thick line across the entire upper lash line. Instead, start thin at the inner corner and gradually thicken the line towards the outer corner. This technique will help to maintain a visible eyeliner look even when the eyes are open.
Besides, well-groomed and defined eyebrows can provide balance and structure to hooded eyes. Fill in any sparse areas with an eyebrow pencil or powder to frame the eyes and draw attention upward.
Lash shedding and lash visibility
If your lash extensions shed too early or your lash line still looks like it's being swallowed by the hooded lid, you might need to consider your lash length and curl again.
A lash map for the right lash placement is also needed for the desired lifting effect and long retention time.
When it comes to choosing a suitable lash technique and style for hooded eyes, there is no one-size-fits-all. Therefore, professional consultation and finding a skilled lash artist is highly recommended.
6. Aftercare and maintenance
As eyelash extensions for hooded eyes are quite vulnerable to premature shedding, proper aftercare and maintenance are essential. Be gentle, gentle, and gentle! Cleaning and brushing regularly, avoiding excessive weight or length, and arranging regular touch-ups and maintenance for optimal results.
No matter what your natural eye shape is, everyone can achieve a perfect look with eyelash extensions. For those who have hooded eye shapes, just enhance your natural beauty with right lash extensions and enjoy the WOW!
Follow GLAMOR for more helpful information and tips!
 If the article is good, please share it so everyone knows