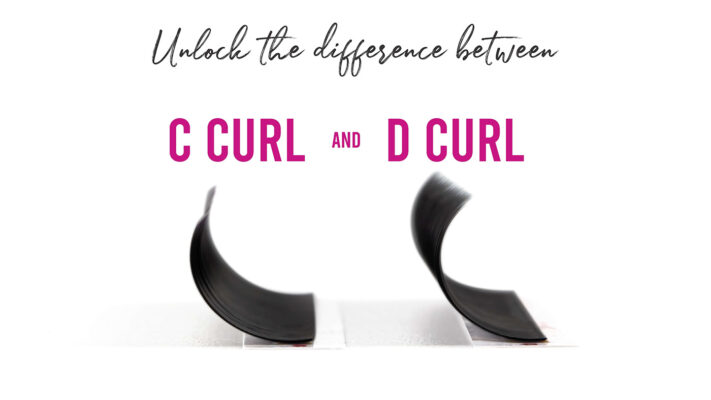 Eyelash extensions come in different sizes, thicknesses, colours and especially the degree of curl. Therefore, choosing the right lash extensions curl for clients is very important. While D curl and C curl are known as the most popular curls in the eyelash extensions world, many lash artists still don't know all the differences as well as the advantages of each curl. As a professional eyelash extension wholesale manufacturer with years of experience in eyelash extensions field, we will help you know more about how D curl and C curl work so it will allow yourself to achieve endless opportunities with your lash creativity and create the most suitable lash looks for your clients. d curl vs c curl
1.C curl
C curl is one of the most often used types of curls, especially during volume application. This curl creates an open eye effect, picks up the lashes that are growing down and helps your clients to achieve a fresh and rested look. C curl is highly recommended for clients who have downward angled lashes or the ones who have close-to-horizontal angle lashes because it will give a satisfying lash lift and offer a charming doll eye effect.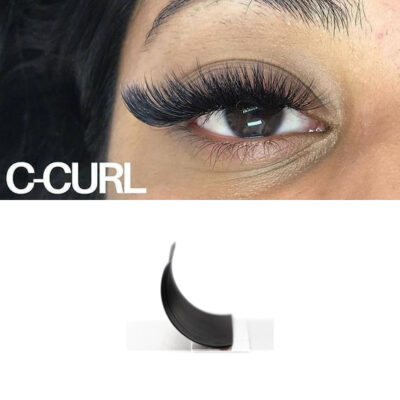 However, lash artist should not use this curl for clients who have heavily downward-angled lashes because obviously C curl is not enough to open up their eyes
2.D curl
D curl lashes are very similar to C curl lash extensions but curlier. This type of curl is used to create a more dramatic effect for the client's eyes. They are suitable for clients with downward-angled lashes. Undoubtedly, this curl will widen their eyes and give them a noticeable curled effect.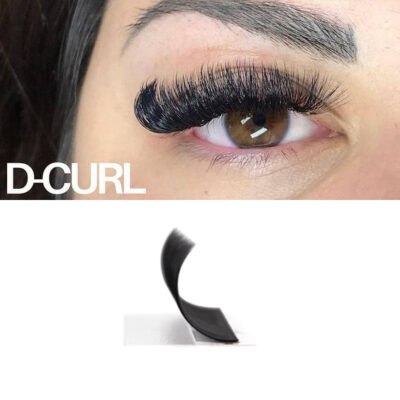 Because D curl is considered as a dramatic upward curl, it can not  be used for clients who have upward-angle natural lashes, heavily hooded eyelids, deep-set and droopy eyes. If lash artists use D curl in these cases, the extensions can end up brushing against the upper eyelid, causing irritation or at least annoyance for your clients.
This curl is especially an ideal choice for any lash technician who is looking for a doll look with a hint of added drama for their clients. Moreover, we highly recommend using the D curl on clients with naturally curly lashes because you can't go wrong with adding more curl to their lashes.
Lash artists can also suggest this curl for your clients if they want to have glamorous photoshoots and nights out because D curl will definitely give an unforgettable impact to their eyes and help them to achieve a lash look that gets admired.
Glamoreyelash really hopes that this blog will help lash artists to know how to utilize C and D curl to enhance the best facial feature of your clients.