The beauty arena is always full of real magic, and lash extensions are no exception. If you want to join this hustle world to make us all glow up, just dare to launch your own lash business!
Doing a lash business on your own does not mean you are alone. If you don't know where to start, we are here to help. These are the five most important things you need to do before you kick it off.
But before diving deeper, one question: have you gotten your lash certification yet? If you haven't, it's time to invest in a formal training course to obtain one. If your answer is "yes", we are good to go!
1. Supplier selection
Lash extension supplier can have a profound effect on every aspect of your business: cost, product quality, and delivery, which lead to revenue, profit, and customer satisfaction. Therefore, take your time to do careful research, make a lash extension supply list, shortlist the potential ones, and contact them for samples. The manufacturing process, certificates, website credibility, reviews from customers—there are so many things you need to take into account when picking up suitable wholesalers for your lash business. 
Many of you might want to try many suppliers to find the best fit, and that's ok. But we have to remind you that the earlier you find your provider, the more advantages you will gain. The stronger your relationship, the better understanding your supplier has of your business needs. When you become their loyal customer, they are more likely to offer you a preferred price, which, for a lash artist, is always our favorite thing!
Tips: While product quality is your top priority, you should choose a supplier that offers customization services, which is one way you can build your brand identity. You can ask for customized packaging with your own logo and color. At CharmLash, we are also willing to design the packaging box for your business. Visit Glamoreyelash for more details.
2. Market research
Now you don't bring the glamour to yourself anymore, but to others. You might know your preferences well, but when it comes to understanding many others' wants, you have to solve a much more difficult riddle. Market research is considered a demanding task, as it requires you to deal with a lot of information from the market. It's a fact that you cannot satisfy all the lash fans out there, so determine and know your target audience first. What are their age groups or generations? Are they money savers or high enders? 
Understanding those who will go to your lash studio is the foundation on which you build your lash business: which lash styles and techniques will be mainly focused, which price should you set, where can you place your studio, and how can you do the marketing? What about your competitors? Who are they, and how can you differentiate yourself from them?It can be your outstanding product and service quality, your reasonable price, your beautiful lash studio, or simply your communication with clients. You have to figure it out on your own. Gaining competitive edges means gaining more clients and more money.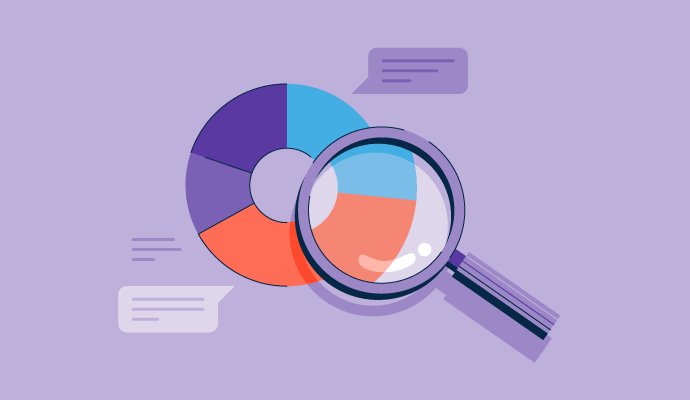 3. Business plan
Having no business plan is like going on a road trip without a map. Getting lost is just a matter of time. A business plan is the outline of how you structure, run, and grow your lash business at every stage of its development. Sit down and set the goals, both short term and long term and how you can achieve them. Do it carefully and in detail: from the business structure, the cash flow to how many employees are needed,… A strong and detailed business plan will help you a lot in making the right decisions and keeping your business on track. 
This step might be the most challenging and will demand a lot of your effort. But it does not have to be right at first or require you to rigidly stick to it, as you can flexibly modify it later to adapt to the business environment.
4. Branding and marketing
A business plan is important but not enough, branding and marketing plans for businesses need an equal amount of attention. You have a well-going business, and then you have to put it out there to draw in your customers. In the era of hashtags, reactions, and comments, it seems that doing multiple channel marketing is so obvious to every business. This enables you to interact with your potential customers across multiple touchpoints and attract more to your brand: Facebook, Instagram, Youtube, TikTok, etc. 
To make your brand embed in your clients' minds, the key is creating a unique and impressive image. First are your brand name and logo (which need to be unique and easy to remember), then the social media platforms and blogs. It would be better if you could maintain brand consistency across these social media channels, which means your brand identity is communicated in a uniform and recognizable way. This consistency will increase trust and brand awareness among your customers.
When your lash business is big enough, it's time to consider setting up your website. Not only does it add credibility to your business, but it also helps your clients access your products and services more easily.  Other ways of promoting can be practiced, such as discounts and referral programs, which you can read at 8 creative lash extension promotions to attract new clients.
5. Legal and operational requirement
To make the existence of your lash business official, you have to register it with your local or area government. The legal process and requirements vary across different countries and regions. This step is not an investment for the later growth of your business, but it is a prerequisite for you to run this lash studio. 
Launching a lash business is not easy, we have to say again. These five steps above are just the core things to do. Besides these, you need to take care of thousands of tasks, such as decorating the lashing space or drawing backup plans. However, as long as your determination and enthusiasm for the lash business are big enough, you don't have to wait for anything else. Just kickstart the first step to realizing your dream!